A trip to Maine
We had quite the heatwave here a couple of weeks ago.  I escaped the heat by taking a short trip to Maine.  Not really.  I dragged out our only fan, lounged in the cooler downstairs, and read two books set in Maine.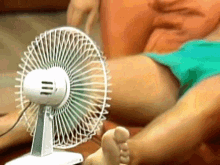 One takes place during a blizzard and the other in a small fictional village. Both were page turners and both helped me forget the heat.

The Remedy for Love
by Bill Roorbach
This book has been on my shelves forever and with the snowbound cover and this little blurb on the back, I was ready to dive in and cool off:
Snowbound in Maine, two strangers struggle to survive — fighting, flirting, baring secrets.  Their sexy, snappy dialogue will keep you racing through. (People)
The state of Maine is predicted to be hit with "the storm of the century." Small-town attorney Eric stops by the grocery store to stock up on some high-end provisions (fancy cheese, good wine, etc.) in preparation for a visit from his estranged wife. He finds himself in line behind Danielle, an unkempt woman he assumes to be homeless, who is having trouble coming up with all of the money she needs to buy her groceries. Rather than cause a scene, he pays the difference, then offers her a ride.
When they arrive at the fishing cabin where Danielle has been staying, Eric becomes increasingly concerned. This cabin is not winterized, Danielle needs water and firewood, not to mention more food than she had bought at the store.  And while she's willing to accept a bit of his help, she's more than ready to be left alone. But when Eric hikes back out to the road, he finds his car towed and himself stranded.  Without a car or a cell phone, the only place he can go is back to Danielle's cabin—and she's not a bit happy to see him again.
The two forge a prickly agreement to ride it out together. But, as the storm unleashes its fury, Danielle and Eric aren't sure if sticking together is the best idea.  These are intimate strangers having intimate conversations to pass the time.   Lies are told, truths are revealed, and emotional wounds are opened.  The storm both outside and inside the cabin continues —  they banter, eat Eric's fine cooking, share Danielle's favorite Pop tarts, and try to stay warm, clean, and dry.  But questions arise  — is Danielle unstable and possibly dangerous? Is Eric the victim he has painted himself out to be?  It's not clear which of these awkward misfits needs rescuing.

Some parts dragged for me — especially when we are presented with the details of Eric's failed marriage and his soon-to-be ex-wife.  There are also some parts that strain believably, but on the whole I found Remedy for Love gripping.
This is no "two people caught in a blizzard" novel, this is a story of self-discovery, coping with the past, and perhaps even finding a future.  The author's note at the end of the novel tells how three actual events were the genesis for this novel.

Oh, Henry
A Vintage Maine Novel
by T. L. Chasse
You may remember THIS POST where I discovered Ms. Chasse, a self-published writer who is happily crafting a series set in the fictional village of Vintage, Maine. The author kindly granted me a copy of her newest in the series.  So, for the second day of the heatwave, I opened the book to visit this verdant and more temperate village in Northern Maine.
Henry Titan is a young man who has Achondroplasia (dwarfism) and is living with his parents and sister.  He doesn't let his disability get in his way, he's happy, has a good job, enjoys watching baseball and playing video games.  But then one evening, after he's been laid off from his job, he accidentally discovers he was adopted.  He learns he was left as a newborn outside the hospital in in small town of Vintage, Maine.   Angry with his mother for hiding the truth, Henry decides to go to Vintage to locate his birth mother.
He finds an apartment, secures a job as a janitor at the hospital, and while working at the hospital tries to find out if anyone knows about a baby left there 21 years ago.  He starts to adapt to this small town, its scandals, gossip and microscopic view of residents.  Henry makes friends, falls for a girl, eats a great deal of pizza, and gets involved in a very surprising love triangle.
He finds, despite the fact that his dwarfism makes him noticeable (and talked about), Vintage accepts him into their community. Henry is dealt with a curveball as he learns about his birth and there's an surprise twist which I hadn't figured out but had me chuckling. But in the end, Henry gets his answers – some very unexpected.
Just as in her previous installment, Ms. Chasse delights with her setting and characters.  And while there is a bit of over writing and excess detail,  which slows the pacing — she has a bullseye lens on small towns and their inhabitants'  kindness and idiosyncrasies.  Oh, Henry transported me to Vintage, Maine and it was just the escape I needed.
Oh, Henry is very much worth seeking out.  You can purchase it here on Amazon.  Author interview HERE
Get it?  Oh, Henry not to be confused with this GUY