A Wrinkle in Time by Madeleine L'Engle
When I was growing up in the suburbs of Washington D.C. I was allowed to go to my neighborhood library on my own ~~ an often needed escape from my younger siblings.  I adored the Aspen Hill Library and would wander the shelves, library card itching in my pocket.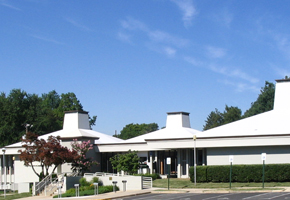 I often visited the popular YA (young adult) shelves, but never really understood the appeal coming from home with Little Women, Black Beauty and Little House on the Prairie at my disposal.  I tried and dismissed Judy Blume, V. C. Andrews, and the insipid Beverly Cleary series (see I was a critic even back then).
But there was one YA book I checked out over and over again.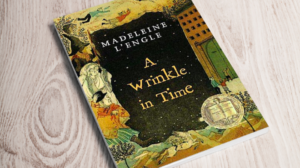 A Wrinkle in Time by Madeleine L'Engle opens with the classic line…
It was a dark and stormy night…
Published in 1962, this Newbery Medal classic is part science fiction, part time travel tale and I was mesmerized.  I could easily relate to Meg who doesn't fit in at school and going through an awkward stage with unruly hair and braces.
Meg's father has disappeared during a scientific trip and she, her little brother, and family friend Calvin are whisked away to find him.  Three strange women with mysterious talents help them follow their quest – Mrs. Which, Mrs. Who and Mrs. Whatsit. And the reader is off on an adventure like no other.
Back in the 60's, as I read this book over and over again, the appeal was not only the riveting story, but the intelligent way it spoke to young readers — with quotes from Latin, complicated mathematical and scientific theories — but also the respect and self-confidence it gave girls (and boys).  Meg is shown how to be herself and reassured that it is a good thing to be different from anyone else.  She is called upon to be brave beyond her wildest dreams, survive different species, experience new cultures, and use her brain to overcome obstacles.  In other words — everything I wanted to be and do.
Ms. L'Engle wrote A Wrinkle in Time in the shadow of the cold war and upon re-reading this wonderful story, I now see the obvious references that mirror the 1960's fear of communism — over my head at age 10.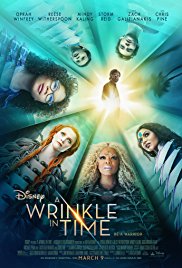 A Wrinkle in Time has been made into a Disney film which opens today.  It stars Reese Witherspoon, Oprah Winfrey and other big names.  It might actually be good, and now that I've just re-read the book, I can give myself permission to go see it.
If you haven't read A Wrinkle in Time lately, I suggest you re-read it.
If you're like me you'll not only enjoy the adventure once again — but have a new admiration for how it influenced young readers to be bold, fearless, but mostly to have confidence in always being themselves.
Film Trailer HERE