Abandoned Books ~~ Part Two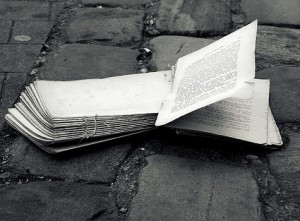 I look forward to reading highly anticipated, well-reviewed books ~~ but every so often, they disappoint.
I abandon them.
Other's rave while I scratch my head.
Here on Book Barmy, I try to limit the bad reviews, it just feels too mean. But, it's been awhile since my LAST abandoned books post, so I guess it's time.
With apologies to the authors, here's some books I abandoned.
+++++++++++++++++++++++++++++++++++++++++++++++
The Wonder by Emma Donoghue
Ms. Donoghue is the bestselling author of Room.  A novel of a mother and child held captive and told from the view of the child (a young boy).  And while the narrative sometimes faltered and became unrealistic – I was glued to their story line, both fast paced and engaging.
Not so much with The Wonder, the story of a 19th century Irish community mesmerized by their own miracle — Anna O'Donnell, a girl said to have survived without food for months, and believed to be a saint living off blessings from God.
An English nurse,  Lib, is sent to the village to observe the fasting girl and she goes without fully knowing the circumstances of her assignment, other than she is to "observe" a young girl who is claiming not to have eaten for months.  Set just after the Irish potato famine, the book dwells in the dark days and mind sets of the Irish poor and their total embrace of the Catholic church.  The Wonder then navigates the reader through these Irish Catholic spiritual beliefs and the not-so-veiled English contempt of the same. While, supposedly based on a true event, I found the characters stereotypical and the portrayal of the rural Irish villagers condescending.  The story (and I got 3/4 of way through the book) lacked any compassion for Anna's family or their religious beliefs.  
But mostly I found The Wonder to be deadly sl-o-o-ow.  Boring, actually, to read about a nurse, day-after-day watching a fasting girl, listening to her prayers, secretly checking for hidden food, and trying to stave off a visiting journalist.
I tried to absorb the author's subtext and layered messages – the perils of fervent religious practice, the guileless of poor Irish villagers, the promise of a possible miracle or sainthood … but I could not care or carry on any further.
An digital advance readers copy was provided by Little, Brown and Company via Netgalley.

++++++++++++++++++++++++++++++++++++++++++++++++++
Celine by Peter Heller
I 'd heard about this book from some other bloggers I follow, and was very intrigued.  Celine is a character:  an older, elegant woman living in Brooklyn, suffering from Emphysema, but a renowned PI who bests the FBI at finding missing persons.  She also speaks perfect French, is a superb marks-woman, and attended Sarah Lawrence.  Now there's a character right?
And it's true Mr. Heller has concocted a wonderfully absurd character who has a dark past filled with secrets — from an out of wedlock pregnancy (at 15!), divorces, alcoholism, and a painful childhood.
The novel opens with a flash back to a swimming accident that takes the life of the mother of a small family. Much later Celine is visited by the daughter looking for her missing father – a famous photographer who was supposedly killed by a bear in Yellowstone Park.  After the death of his wife, he distanced himself from his daughter and now she wants a full investigation into his disappearance. She is somehow convinced he's still alive.
Celine takes on the case with the help of her partner Pete and they leave Brooklyn for Yellowstone.  And so the adventure begins…but it doesn't…
The narrative jumps all over the place, sometimes we're in Celine's head as she examines her thoughts and then a narrative voice steps in with its own insights about humanity or, even art… Say what?…  Who was that?  It's as if there's an omnipresent character we're never introduced to.
There are long (many-paged) flash backs to Celine's dark past, with long (many-paged) ruminations on her mistakes, injustices and turmoils.
When we get back to the present and the road trip with Pete, the story line starts to pick up again, but never for long and Celine's self actualization angst once again takes over.  
I kept having to ask myself, 'where are we now?' 'what's going on?'. 
Finally I set Celine aside for long I couldn't remember —  and sadly didn't care.
An digital advance readers copy was provided by Knopf via Netgalley.
+++++++++++++++++++++++++++++++++++++++++++++++++
Pretend we are Lovely by Noley Reid
This book comes out next week, but I can't –absolutely can't  — recommend Pretend We are Lovely.  This is a tragic story about a dysfunctional family, trying to come to grips with their broken lives, all while they are on a rapid descent to hell.

The narrative shifts between the various family members, as we learn about the tragic death of one of their children, family eating disorders (yes that's plural), budding teen sexuality, and very inappropriate (icky) relationships.  Not only was Pretend We Are Lovely confusing, it was just too heartrendingly ugly for me to continue beyond mid-book.
An digital advance readers copy was provided by Tin House Books via Netgalley. 
+++++++++++++++++++++++++++++++++++++++++++++++++
Now, it's that strange but lovely time – between books.
What next?
I need something to cleanse my palate after the bad reads above.
Perhaps this?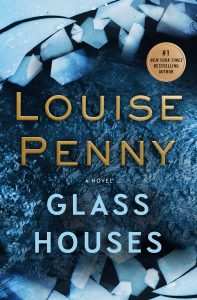 Save
Save
Save
Save
Save
Save
Save
Save
Save
Save
Save
Save
Save