Big ~~ Really Big ~~ Book Sale
If you're barmy about books and in the Bay Area…
Here it is…
The Largest Used Book Sale on the West Coast!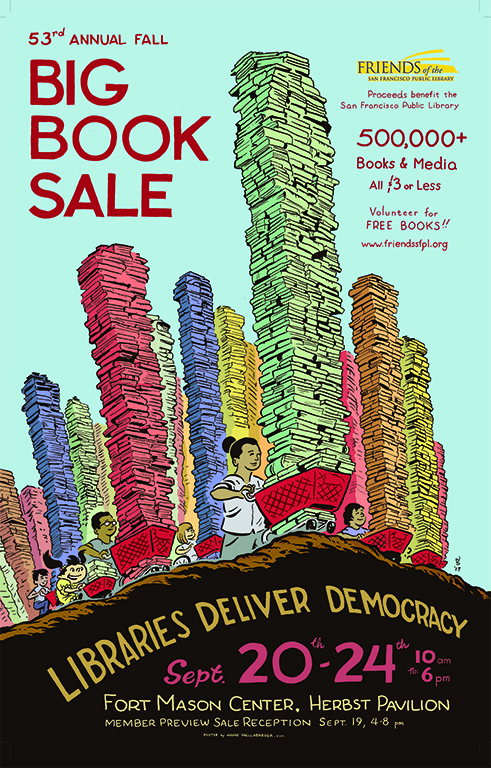 The 53rd Annual Big Book Sale will be held at the Fort Mason Festival Pavilion from September 20th – 24th, from 10 a.m. to 6 p.m.
There will be a Preview Sale for members on September 19th  4-8 p.m.
This year's Big Book Sale will have over a half-a-million (yes, you read that right – 500,000 +)  books and media.  All priced at $3 or less.
And everything goes for $1 on the last day of the sale, Sunday, September 24th.
All to benefit the San Francisco Public Library and its invaluable community programs.

Save
Save
Save
Save
Save
Save
Save
Save
Save
Save