Catching up to the New Year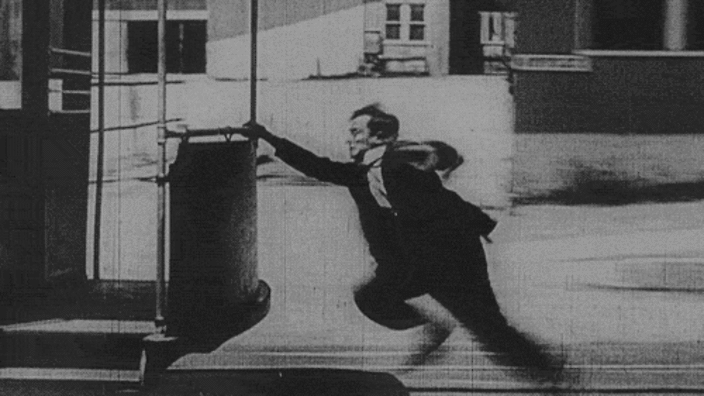 Every year I look forward to a quiet week between Christmas and New Years. The holiday feeling is still in the air, the house is cozy and perfect for some major league reading.
Happily, once again, the week was jammed with fun events — entertaining friends, a belated Christmas celebration with others…and even a BBQ with some other friends (sorry to those on the East Coast, but we did eat indoors).
Given all this merriment, I've yet to catch up with the New Year and have neglected Book Barmy.
So my New Year starts today.   Putting away Christmas things, the last of the treats have been eaten (except for some very yummy peppermint fudge ice cream which only comes out once at year from our favorite ice cream place), and I'm back here to tell you about a book I did get to read last week.
~~~~~~~~~~~~~~~~~~~~~~~~~~~~~~~~~~~~~~
NEW!  ~~ Email Notifications
But first a bit of housekeeping:  If you did not receive an email notification of today's post and you wish to do so ~~ just enter your email address below right.  You will then receive an email to verify your address and you're done. It's a new format so you will have to sign up again.  Thanks and Happy New Year to all my loyal subscribers.
~~~~~~~~~~~~~~~~~~~~~~~~~~~~~~~~~~~~~~~~~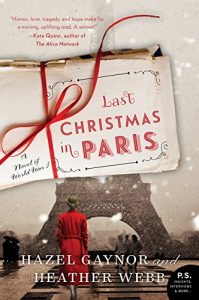 Last Christmas In Paris
by Hazel Gaynor and Heather Webb
In spite of the cheesy cover, this novel grabbed me from the opening pages  — and why not?  It's written in my favorite epistolary style, set during WWI, and somewhat about Christmas.
From the blurb:
August 1914. England is at war. As Evie Elliott watches her brother, Will, and his best friend, Thomas Harding, depart for the front, she believes—as everyone does—that it will be over by Christmas, when the trio plan to celebrate the holiday among the romantic cafes of Paris.  But as history tells us, it all happened so differently…
Evie, is a British society girl who yearns to do more for the war effort than rolling bandages and knitting socks.  Her best friend Alice, her brother, and her brother's best friend Thomas are all on the front line and having seemingly exciting adventures.
Last Christmas in Paris was co-written by two authors Ms. Gaynor wrote as Evie, and Ms. Webb wrote as Thomas, Evie's brother's best friend, a scholar who sees the war as a chance to escape from running the family newspaper.  This results in two distinct voices, which through their letters reveal their personalities,  hopes, and ultimately their fears during this 'war to end all wars'.
Initially the letters are full of lighthearted banter as this young group is carried along by the excitement of war, but as the battlefields of France become a nightmare, the letters become start to contain raw emotions, fear and wistfulness for a lost youth.
This is a correspondence of friends evolving- learning war is no great adventure after all, falling in love, and the uncertainly of the future.    Ultimately this is a romance, but set against the backdrop of a brutal war.  The psychological shell shock that beset many soldiers and how they were treated.  The ravages of the Spanish Flu epidemic and the hardships for woman — both involved in the war and at home in Britain.
I devoured Last Christmas in Paris and was drawn in by the fascinating and sometimes haunting letters. There are telegrams interspersed which give the reader the urgency of communicating life-changing words and feelings all during the brutality of war.
There is a timelessness about these letters back and forth — because the expressions of friendship, misgivings, fear, and ultimately, love are indeed timeless.  Our mode of communication may have changed in the modern day – but not the heart-felt human emotions.
Because Last Christmas in Paris is not really about Christmas, I recommend this fascinating novel any time of the year.
A digital advanced readers copy was provided by HarperCollins via Edelweiss.