This captures it ~~ for me anyway ~~ Happy 2016.

7 Days Until Christmas
This is a collection of reproduced vintage holiday graphics which I bought used at the Friends of the SF Public Library bookstore (where I volunteer).  My plan was to cut it up for holiday package tags, but once I turned the pages, I realized it had to stay intact and part of my holiday book collection.
Let me show you why. OK, front cover looks innocent, what could go wrong with "Vintage Holiday Graphics"?
(Click to view larger)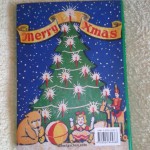 Back cover —  still fairly innocuous.
But upon further investigation….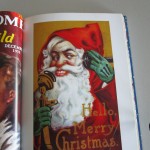 There's creepy Santa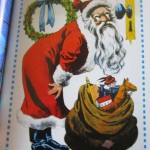 Then there's stalker Santa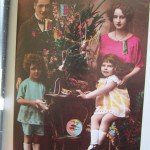 Awkward family Christmas photos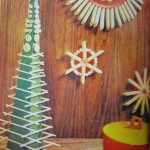 Festive pasta holiday decorations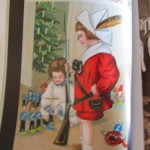 Armed children.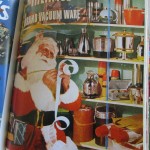 Holiday advertising, because what could be a better gift than a new thermos?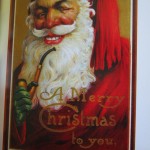 Obviously Santa enjoys a drink or two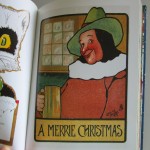 As do the villagers.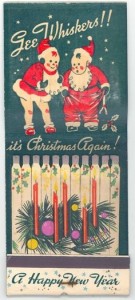 Finally, a charming book of matches, perfect for enticing the little ones to burn down the house.
See why I couldn't cut this book up?  I leave it out every year for unsuspecting visitors…who pick it up and inevitably say "What the ___ ?"