Dear Santa,
I actually gasped when I saw this on the internet.
This historic bookshop and its contents are for sale.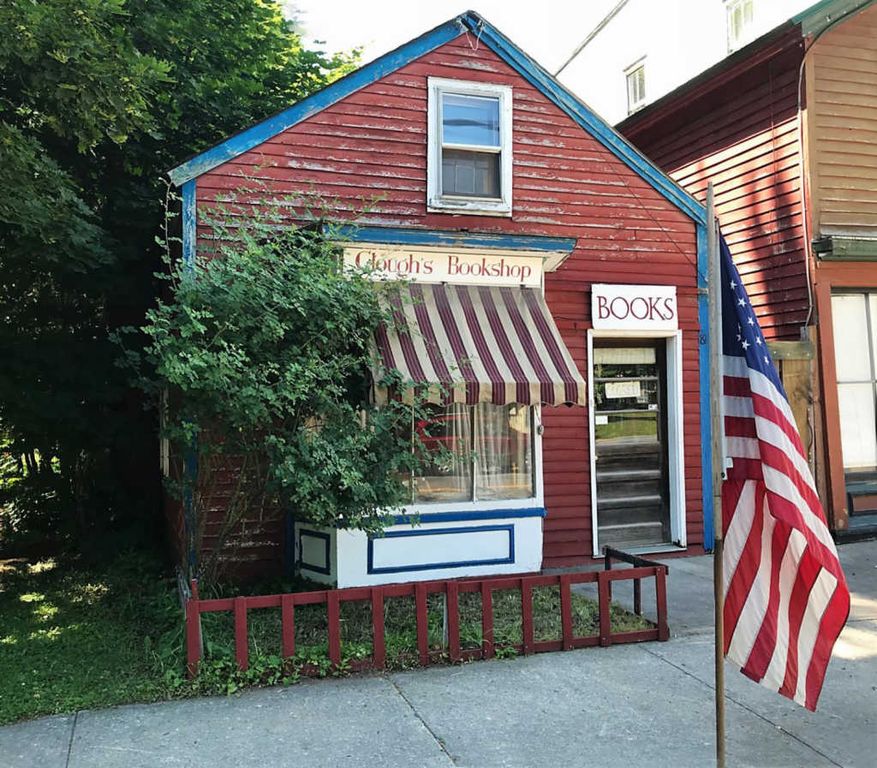 So Santa if you're checking your list, I've always dreamed of owning a bookshop, nothing too big, nothing too fancy.  It would have a resident cat, comfortable chairs, coffee and tea for customers, the occasional author reading with wine, and a little children's corner. No soaps, mugs or stuffed animals for sale–just books.
And, in my head, my little bookshop (aptly named Book Barmy) looks just like this.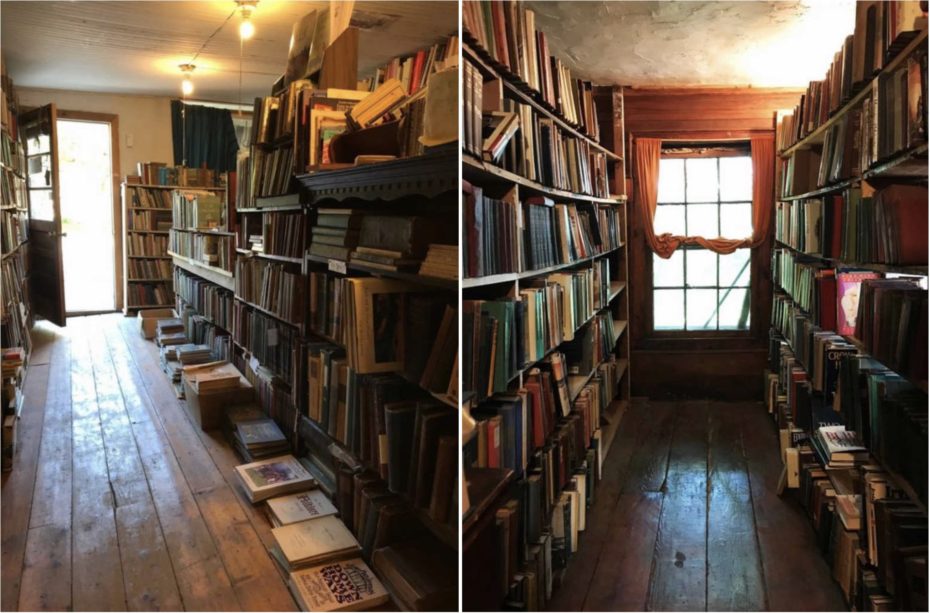 But, it's well known the second best way to throw money away is to own a  bookshop (the first is owning a sail boat).  And while this little place is only three hours from New York City, I can't imagine hoards of customers.  I remind myself of the weather (snow, ice) and bugs (mosquitoes, black flies) and go sit out on my deck for a great sunset here in California.
The full story is HERE and yes, I'm still sighing over the photos.
So if you're stuck for a Christmas gift idea for that bibliophile on your list ~~ here you go.  Hint hint hint.
Or, if you know a nicely wealthy book lover — pass this on.
This needs to stay a bookshop.