Kitchen Yarns by Ann Hood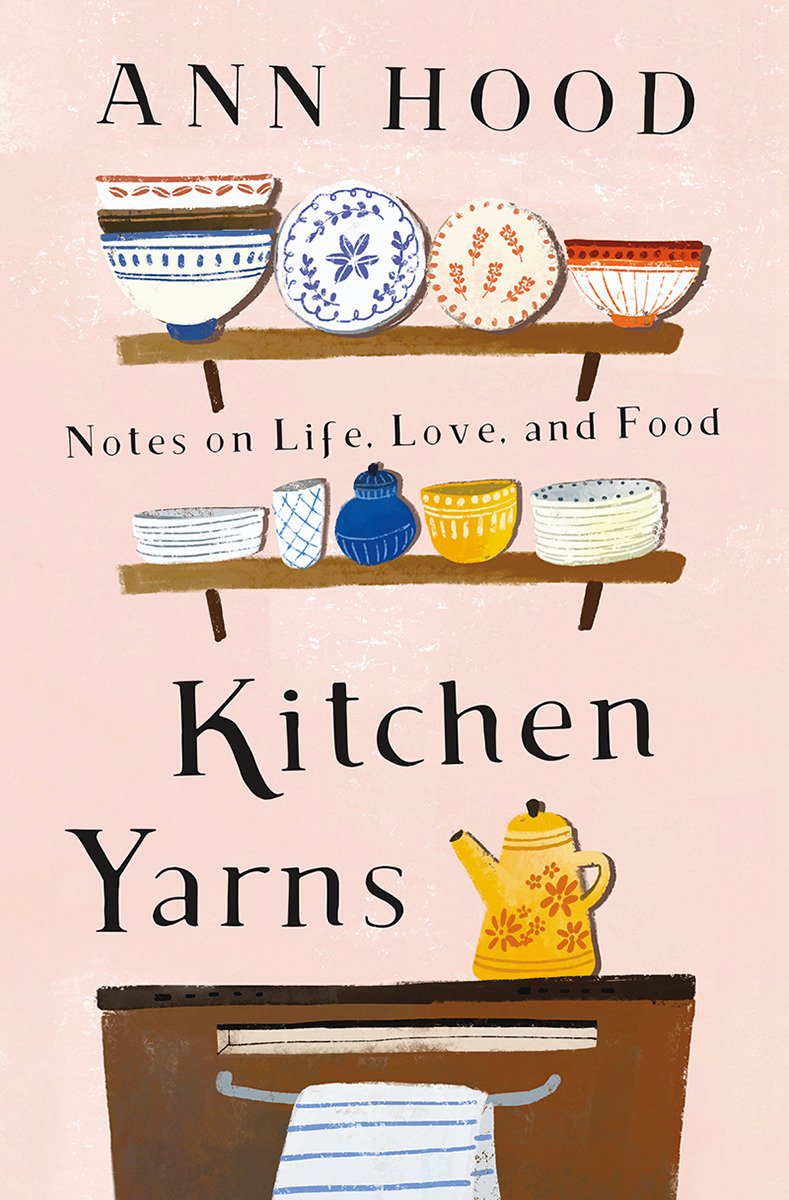 If you've not read Ann Hood, you're missing out on an author with insight and humor.  Kitchen Yarns – Notes on Life, Love, and Food is a great place to start.
This is not your normal (often pedantic) genre of culinary literature, this is a heartfelt memoir of Ms. Hood's life told through twenty-seven essays, each accompanied by a recipe.  From a happy childhood, through failed marriages, then a happy one, and two tragic deaths — each essay is told through the context of a favorite dish or meal.

Ms. Hood's essays feel as if you were chatting with a friend and you are sharing her memories, her beloved family, her funny stories, and of course her favorite recipes.
Within the pages of Kitchen Yarns, you'll find antidotes of joy and sometimes of great sadness, but there's always the comfort and import of family and friends gathered together with good food prepared and shared with love.
I knew I was in simpatico when Ms. Hood makes references to her friend Laurie Colwin one of my favorite foodie writers and novelist — as well as, the Silver Palate Cookbook — still one of my favorites – from the 80's.
Did I mention that these essays are often fun?   In Carbonara Quest, she experiments with variations of this seemingly simple, but deviously difficult dish in an effort to fill her lonely nights as a flight attendant.
When she writes about her daughter who died suddenly at age 5, it wasn't maudlin, but so truthful and full of love that I had to make the recipe for Grace's Cheesy Potatoes that very night.
There is one tiny drawback.  Many of these essays had appeared in other publications, such as Gourmet magazine, and this makes for an sometimes stilted structure/flow.  Mentions of family members, recipes, and parts of Ms. Hood's past were introduced and re-introduced throughout. We read about her Mama Rose's meatballs several times and the description of Ann's brothers passing is repeated almost verbatim in a later essay.
Again a small criticism, as I found this a warm and easy book to sink into.  Kitchen Yarns is filled with beautiful language and comforting descriptions of food.
Yes, I do plan to try some of her recipes in my kitchen:  including, but not limited to – Peach Pie, Green Herb Sauce, the above mentioned Cheesy Potatoes and Laurie Colwin's Tomato pie.

An advanced readers copy was kindly provided by W. W. Norton & Co.
---
If you're not a foodie, you could also try Ms. Hood's lovely memoir on reading and books Morningstar: Growing Up with Books.
I also recommend her amazing first novel Somewhere Off the Coast of Maine