Mendocino Sojourn
We took a few days up in Mendocino, a very favorite spot of ours.
We were able to arrange a home exchange with a house right in Mendocino village.  Extraordinary to be able to walk right out the back door, then around the village, wander the headlands, and best of all seeing whales migrating.
With apologies to the snow-bound … here are some photos.  If it makes you feel any better it was windy, at times rainy, and chilly.
Our exchange house — sigh.
Went to visit this lighthouse after enjoying it flashing through our windows at night….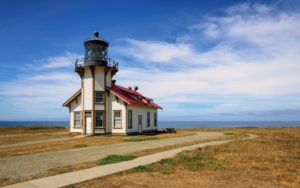 We wandered around the headlands —
One evening, at the suggestion of our home exchange partners, we went to see a Neil Simon play, Rumors at the Mendocino Playhouse – a cute 75-seat theater and a fun play.  One of the actors was our wine tasting host at Baxter winery where stopped the day before.
Small town, small village, everyone knows everyone.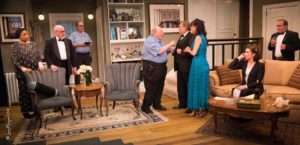 A wonderful few days.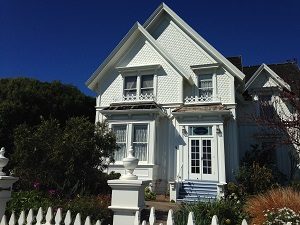 For my fellow Murder She Wrote geeks fans.
Here's Jessica's house aka Blair House.
I was filled with thoughts of moving here ~~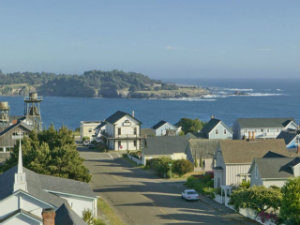 Does anyone else ever imagine living full time in a place they visit?