Readable Piffle
Now here's a book rating system I really like.
Lifetime reader, Stefanie Dreyfuss, used her own personal system of book rating abbreviations, and it's totally inspired and brutally honest.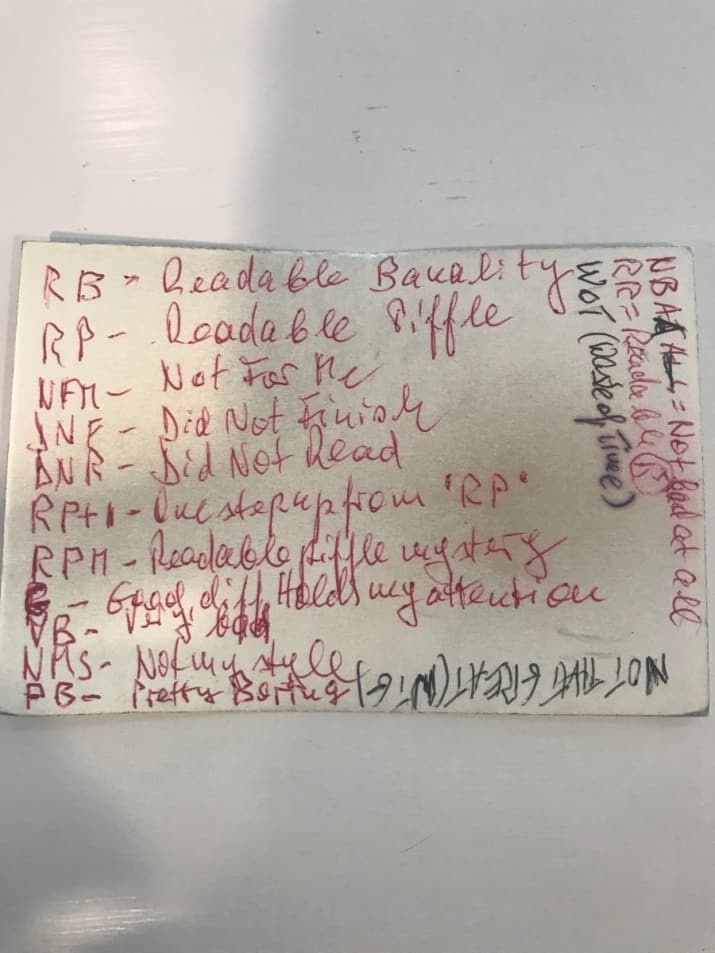 Here's her delightful rating system:
RB: Readable Banality
RP: Readable Piffle
NFM: Not For Me
DNF: Did Not Finish
DNR: Did Not Read
RP+1: One Step Up From "RP"
RPM: Readable Piffle Mystery
G: Good, Different, Holds My Attention
VB: Very Bad
NMS: Not My Style
PB: Pretty Boring
NBAA: Not Bad At All
RR: Readable
WOT: Waste Of Time
Author Lauren Tarshis, Dreyfuss' daughter-in-law, shared her discovery of Dreyfuss' codes as she sorted through her belongings after Dreyfuss's death last week at the age of 96.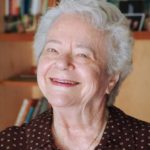 I think I would have really liked this lovely lady, and without question, I'll be pilfering her rating system
Excerpted from BuzzFeed.  Full article HERE.