The Great British Baking Show Returns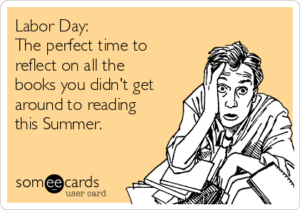 As I previously confessed,  I've hardly any books to tell you about.
And now that I have some free time to catch up on my reading…what am I doing instead?
Yup — The Great British Baking Show is back as of August 31st.
This new season is packaged as Season 5 in the United States (airing on Netflix), but aired as Season 8 in England. It's the first season after the show's move from BBC to the British Channel 4 (a head scratching move for many of us).  It's also the first season with the new lineup of hosts and judges (Noel is a creative casting choice to be sure):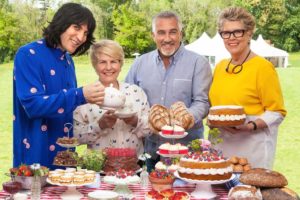 (Noel Fielding, Sandi Toksvig, Paul Hollywood and Prue Leith.)
I've watched the first two episodes and I can happily report to all you other GBBS fans out there — that the spirit of the show is intact.  (Although I miss Mary Berry…)
This charming baking show phenom remains as kind and warm as ever, and the first episode features some of the most incredible cakes in the show's history.
I'm as hooked as the first time around, which is a puzzlement, as I'm a reluctant (and rather average) baker, at best.  Husband is much better – his apple pie is amazing.
What is it about this show?  For me, it's a combination of the eccentric  contestants — representing a wide range of both UK class and geography, the tension while they create their masterpieces under time constraints, and the ever-polite British ability to maintain a stiff upper lip while simultaneously laughing at themselves.
And then there's always the small (or large) disaster…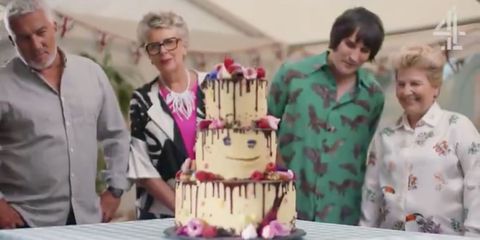 Don't worry, I'll be back to my books again soon, as  I won't have the TV for long, football season is starting
Until then…I'm watching The Great British Baking Show