The Little Bookstore of Big Stone Gap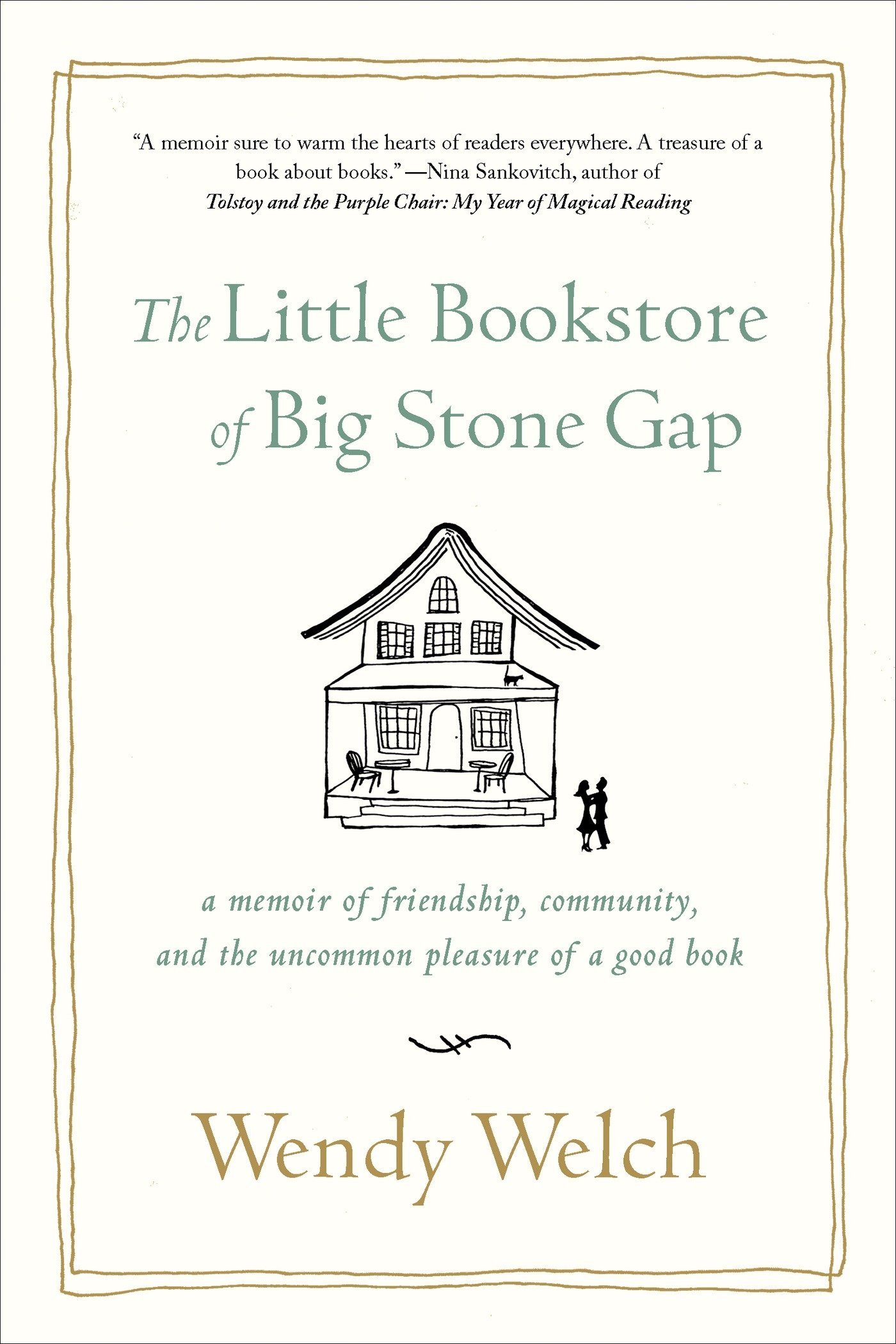 Wendy Welch and her Scottish husband, Jack Beck, impulsively bought a huge Victorian home in the town of Big Stone Gap, Virginia, with the intent of transforming it into a used bookstore.
Unfortunately, they had much working against them. Big Stone Gap is not exactly welcoming to strangers and its economically depressed state does not make it an ideal business location. Additionally it didn't help that they lacked a business plan or even any books to start with. 
The couple remained undaunted and The Little Bookstore recounts their struggles and experiences as they build their beloved used bookstore and a readers' community around the store.

I've dreamed of it — My Very Own Bookstore, and appropriately, this book has lived on my shelf for years. I grabbed it to re-read, as I'm currently traveling in the area, and their Big Stone Gap, Virginia bookstore — called Lonesome Pine Used Books — is on my itinerary.  (Have convinced Husband it will be a nice drive, we can stop for a nice lunch, and it's really not at all out of the way.  Husband nodded and remained silent — after 40 years, he's on to me.)

But back to the book, The Little Bookstore is a pleasant, breezy memoir of opening a bookstore in a small town and working really hard, learning on the fly, and caring enough about books and people to go from newcomers (or 'Come-from-Aways') to an integral part of a community.
The author writes about the economically depressed area, the isolation of the community and especially how becoming part of such a community is sometimes hard work and sometimes serendipity. 
Yet upon re-reading, I noticed that while Ms. Welch obviously has great heart — she loves her store, her books, and the many cats and dogs she rescues — yet, she sometimes treads into meanness with passive-aggressive observations about Big Stone Gap's sometimes small-minded inhabitants.  Perhaps this is due to the endless struggle the couple face as they try to make the bookstore a success both financially and socially.

That little niggle aside, this charming book is chocked full of little treasures of humor, social insight, literary observations, and an over-arching love of books and book people. Certainly a must-read memoir for anyone who ever dreamed of running a bookstore or just loves them.
---
My plans to visit Lonesome Pine Books, are in shatters.  Sadly, Wendy and Jack closed it down in July.  Sighh ~~here's  photo of the now-closed shop:

You can read more about Wendy, Jack and the bookstore on their blog HERE.

Another tidbit, Big Stone Gap is the hometown of the author, Adriana Trigiani, whose first novel novel of the same name was made into a film back in 2015. The bookstore makes a cameo appearance– Trailer HERE.